Painting Mesh Garden Fencing
To ensure our content is always up-to-date with current information, best practices, and professional advice, articles are routinely reviewed by industry experts with years of hands-on experience.

Reviewed by

on Jun 26, 2023
1-2 hours

•

Beginner

•

0-100
Garden fencing is something very common in many houses nowadays. It provides security to the residents and perhaps their pets as well. Since mesh garden fencing does not have an attractive appearance, you can always make it look more beautiful by painting it. But you must have all the appropriate tools and paint in the correct manner if you want to have an excellent result.
1 - Prep the Tools
You do not need a lot of tools to paint the mesh fencing of your garden. You need a paintbrush, a wire brush or sandblaster, primer or rust inhibitor spray, masking tape, oil-based exterior gloss enamel paint, a paint roller, and a matching handle and pan.
2 - Remove Plants and Weeds
Before you start painting the fencing, make sure you have enough working space. If you have weeds and other plants growing by your fencing, remove them. Remove also any soil from the feet of your fence and all the decorative ornaments which you may have around the garden fencing.
3 - Clean the Fencing
Now it is time to clean the mesh garden fencing from dirt and rust. In order to clean the fencing, you can use a sandblaster which you can easily rent from a construction store. If you have small areas that are very dirty, it is better if you utilize a wire brush instead.
4 - Use the Masking Tape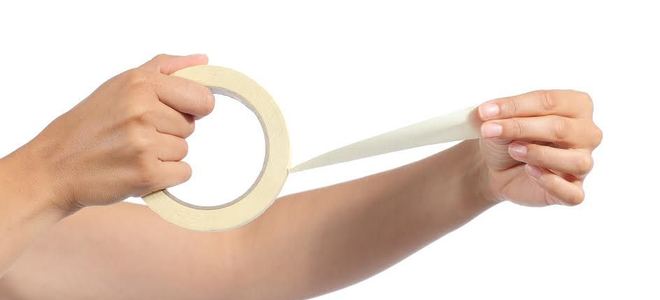 Cover with masking tape those parts of the garden fencing you do not want to paint. If you have trees or walls located adjacent to the fencing, make sure to cover them as well. If you want, you can paint only the mesh, leaving out the frames and poles. In this case, cover the frames and poles with masking tape so you will not apply any paint in these areas.
5 - Spray the Rust Inhibitor
Apply some rust inhibitor spray to those particular areas of the fencing that were previously rusted before cleaning. In case this area is too large, apply primer instead.
6 - Use the Paint Roller
In order to paint mesh garden fencing correctly, you need a paint roller that has a nap made preferably from lambswool and with a minimum thickness of one inch. Since this is a mesh fencing choose a roller having long fibers since this will help fill in the grooves of your mesh. Keep in mind that lambswool is ideal because it is long-lasting, even though it is a bit expensive.
Start painting the fencing by first dipping the roller into the pan and then shaking the rim to clear away any extra paint. Remember to clear away any excess paint or you will not have a very good result. First move the paint roller in a vertical manner and then in a horizontal manner over the mesh fencing. Gently press the roller's nap to reach the inner areas of the mesh fencing too.