Pick the Right Lock for the Cabinet
To ensure our content is always up-to-date with current information, best practices, and professional advice, articles are routinely reviewed by industry experts with years of hands-on experience.

Reviewed by

on Jun 26, 2023
1-3 hours

•

Beginner

•

5-200
A cabinet lock is an essential tool for every type of cabinet. A cabinet lock is mainly used to keep the belongings inside of your cabinet away from your child, pet, or intruders. A cabinet lock is needed in securing sensitive items such as legal documents, jewelry, money and other expensive items. Below are the considerations in picking the right lock for the cabinet.
Why Install a Lock for Your Cabinet?
Household accidents that involve children are often because of the accessibility of dangerous equipment and chemicals in homes. A cabinet lock is a simple and effective way of keeping medicines, cleaning supplies, liquor, chemicals, guns, power tools and other dangerous materials safe. When it comes to securing your expensive belongings against thieves, a cabinet lock provides adequate protection to prevent the contents of your cabinet from being stolen. Although a cabinet lock is not totally fool-proof, it gives you ample time to be alerted once a house intruder is trying to open one of your locked cabinet.
Types of Cabinet Locks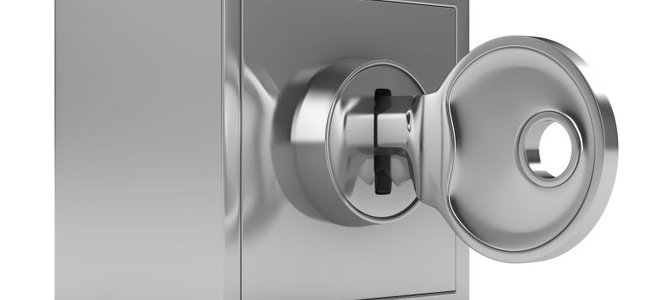 There are many types of cabinet locks that you can use for various purposes. Widely used cabinet locks are pin tumbler locks, cam locks, disc tumbler locks, plunger locks, combination cabinet locks, and ratchet showcase locks that are either keyed or unkeyed. These types of locks are used for everything from child safety to securing your sensitive documents.
Choosing the Right Lock for Your Cabinet
When out buying a cabinet lock there are some considerations that you should be aware of to ensure the lock you purchased is appropriate for the type of cabinets you have at home or at the office. The first thing you should take note of is your reason for buying a cabinet lock.
If you want to keep hazardous materials, medicines, and other dangerous objects away from you child you can purchase child safety locks at your local home improvement depot. Child safety locks are composed of plastic rods that are bendable and a hook. It is installed at the inside of the cabinet and can be disengaged by bending the rod downward. Child safety locks are also used to keep your pets from opening your cabinets.
When it comes to securing sensitive documents, money and guns, pick a cabinet lock that is made of metal and hard to break. Pick a cabinet lock that needs a key for access or a combination cabinet locks that allows access only when the right combination numbers are supplied.
Only purchase the type of locks that is appropriate for your type of cabinet. If you have a glass cabinet, purchase a ratchet lock. For your desk cabinet and filing cabinets use cylinder cam locks and tumbler locks. Check that the locks will work with your cabinets. For wood cabinets you can purchase standard cabinet locks such as a cam lock.
The key thing to remember when installing a cabinet lock is to make sure that you cabinet door can support the lock as well. You may therefore need to reinforce your cabinet doors especially if it is made of weaker materials, such as wood.