Simple Upgrades Renters Can Make That Landlords Love
To ensure our content is always up-to-date with current information, best practices, and professional advice, articles are routinely reviewed by industry experts with years of hands-on experience.

Reviewed by

on Mar 21, 2023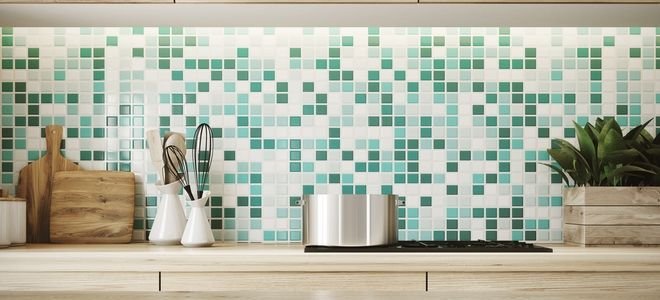 Living in a rental may make you feel you don't have a ton of freedom to redesign. Since you don't own the place, you're not always able to change things you would if it was truly your own. Luckily, there are a range of upgrades you can make to your apartment that your landlord will love.
Keep in mind that you should always check with your landlord before making any permanent changes to your place, but most of the below will definitely make them think you're the best tenant in town!
A Coat of Fresh Paint
As long as you don't go with a crazy color or zany pattern, the owner of your place will appreciate you adding a coat of fresh paint. After tenants vacate a property, landlords often have the place repainted anyway, so the newer and cleaner the paint on the walls is when you leave, the happier your landlord will be. You may even save them some money!
New Switch Plates
The plates lining your light switches within your rental can get pretty worn out and, let's face it, end up looking pretty dingy after years of use. Swapping them out for fresh and clean plates is easy, and you'll be amazed what a difference it makes.
You can even go for a fancier design if your landlord says it's okay. If you're feeling ambitious, you may even want to opt for plates that make some outlets USB compatible—a great amenity available in many rentals.
Replace the Door Knobs
Along the same vein, you may consider upgrading your rental's door knobs. These get a ton of use, and many are quite worn out after years of turning. You can go as simple or as luxe as you want on these—there are so many different door knobs on the market (you'd be surprised!). Have fun with this one, just make sure your landlord doesn't have a particular attachment to this aspect of your place.
Line Your Kitchen Cabinets
Kitchen cabinets tend to get dirty, dusty, and grimy from all the dishes going in and out. To spruce them up, line your cabinets with contact paper. Use a neutral, solid colored paper for a clean look your landlord will appreciate.
Get a New Toilet Seat
Your toilet is another area of your home that sees a lot of traffic. Don't settle for your old and dingy toilet seat. Replace it with a fresh seat for a more comfortable and stylish bathroom.
Add a Kitchen Backsplash
This is an upgrade you'll definitely want to discuss ahead of time with your landlord, but if they're cool with it, it's one that will make a big difference in the look of your kitchen. Backsplashes are all the rage, and you can easily install one yourself at virtually any skill level and budget. For a temporary fix that can still deliver a burst of color or design, you can even pull this off with contact paper.
Do Some Landscaping
Just because you live in a rental doesn't mean you shouldn't take pride in your outdoor space! Add shrubs, flower plants, or even a garden to your temporary home's curb appeal. Your landlord might really appreciate the TLC you contribute—she may not always have the time to do so herself for each property she manages.
Change Out Bathroom Hardware
The hardware in your rental's bathroom is likely to be pretty plain, boring, and maybe even old. Switch out your towel rod, toilet paper holder, and even the hardware on the cabinets and drawers for something more modern and exciting.
Replace Your Blinds
Most rental properties come with blinds that are pretty mediocre. If you're willing to spend the money, replace them with sleeker, better functioning shades. This is definitely something your landlord will love once you eventually move out (if you decide to leave them behind).
Just because you signed a lease doesn't mean you agreed to keep everything in your apartment exactly as it was when you moved in. As a rule of thumb, always discuss changes to your apartment with your landlord prior to making them, to ensure you're on the same page about renovations.