Skim Coating Drywall
To ensure our content is always up-to-date with current information, best practices, and professional advice, articles are routinely reviewed by industry experts with years of hands-on experience.

Reviewed by

on Jun 26, 2023
1-4 hours

•

Beginner

•

20-50
Spackle knife
All-purpose lightweight joint compound
Spackle knife
All-purpose lightweight joint compound
Once your drywall is hung and taped, are you really ready to paint? If you want a professional-grade job there is one more step. You've got to skim coat the drywall to ensure you have a smooth and even finish throughout your entire room.
Drywall is covered in paper. When you add tape and joint compound and sand the various surfaces, you are left with more than one finish. The paper is smooth but more porous. It will suck up your primer and paint and dry to a duller finish. The areas covered with joint compound will have a smoother finish and won't absorb as much of the first coat of primer or paint. If you don't apply a very thin coat of joint compound to the entire surface of the drywall, your finished paint job won't be quite a beautiful as you expected. Skim coating your drywall is the key to a flawless, smooth finish.
Thin Your Joint Compound
A skim coat is a very fine coat of joint compound designed to smooth the surface. Therefore, you should thin out the joint compound before applying it to the wall. Add water until the joint compound is considerably thinner, but not soupy. You may want to apply the thinner joint compound to a scrap piece of drywall to make sure it is not too thick or too thin. During these practice runs make sure to get a feel for applying a small coat and then scraping the excess off with your spackle knife.
Add a Coat of Joint Compound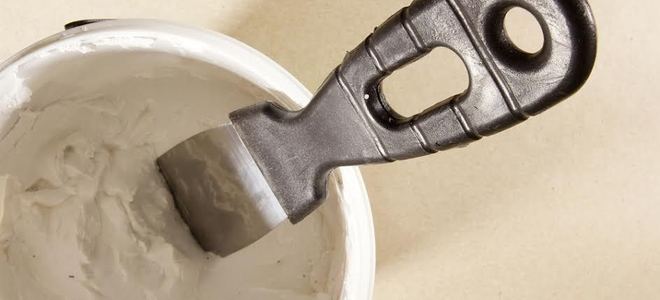 Since we are skimming a whole wall, it is best to start from the top corner and work across and down. Your practice runs should have yielded a joint compound of a great texture. With your knife, apply the mix and scrape the excess off. Continue doing this same technique over the entire wall. Make sure that you work in a small area. When you work in a large area it is harder to ensure the skim coat will be even. While you are applying the skim coat it is essential that you have good lighting. Because the coat of the joint compound is so thin, you must be able to see all of the small differences to get a smooth finish.
Sand the Surface
Check the skim coat to make sure it is dry. If it is still gray, give it a little more time. The skim coat is dry when it is completely white. Once the skim coat is dry, sand it with a fine-grit sander. After a light, but thorough, sanding the walls will actually be smooth and even. There won't be two different surfaces to work with and your paint will dry to a beautiful finish.
There you have it! Skim coating your drywall is an extra step that will make your finished walls look so much more beautiful.