Spring Cleaning with Natural Products
2-4 hours

•

Beginner

•

0-100
Steam cleaner
Baking soda
Vinegar
Club soda
Spray bottle
Various brushes
Vegetable glycerine
Castile soap
Lemon
Essential oils
Borax
Bar soap
Washing soda
Steam cleaner
Baking soda
Vinegar
Club soda
Spray bottle
Various brushes
Vegetable glycerine
Castile soap
Lemon
Essential oils
Borax
Bar soap
Washing soda
If you want to take a green approach to your annual home refresher, you have plenty of natural cleaning options. As an added bonus to their environmental value, many of them are more affordable to make than their commercial alternatives are to buy.
Windows
Windows can be an eyesore if they're not cleaned properly. Instead of using harsh chemicals, which often streak the windows anyway, you can make your own cleaner with 1/4 cup vinegar and a quart of water. Put the mixture in a spray bottle and use it to make your windows glisten, letting more light into your house.
Carpets
Contrary to popular belief, cleaning carpets does not necessitate the use of heavy chemicals. Steam cleaning, for example, can help you get dirt out with no extra products at all.
You can also apply baking soda to particularly messy areas. Sprinkle a small amount onto your carpet and let it sit overnight. In the morning, vacuum up all of the baking soda. This will help eliminate messes and odors. You can also try the same approach using cornstarch instead.
For stains, club soda, vinegar, and salt can work miracles. As an immediate spill response, pour club soda onto a cloth—make sure it's a white cloth—and blot the area. You can also try mixing vinegar and salt in a spray bottle for harsher, settled stains. Once you've sprayed the mixture onto the cleaning surface, use a toothbrush and scrub to work out the mess.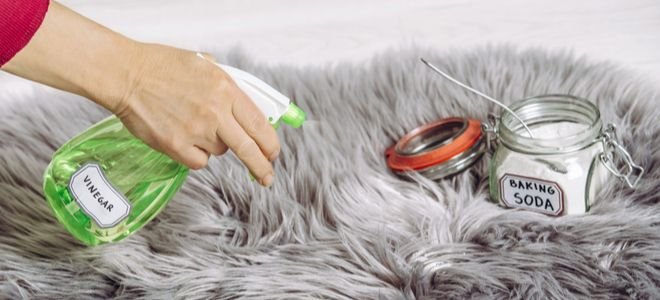 Bathrooms
Bathrooms are no one's favorite room to clean—they're more like a necessary evil. To make your own all-natural soft scrub, start by gathering baking soda, Castile soap, vegetable glycerin, and essential oil. Combine two cups baking soda, 2/3 cups Castile soap, four teaspoons of vegetable glycerin and essential oil.
For your toilet, you may want to consider making a bowl bubbler. Pour some baking soda and vinegar directly into the toilet. Let it sit for at least half an hour, but ideally longer. After you've waited, use a toilet scrubber to clean the bowl.
Kitchens
To clean your kitchen, try making an all-purpose cleaner with natural ingredients. Mix four cups of vinegar and four cups of water. If you wish, you can add essential oils to the mixture, though they're not required. Mix the ingredients well add put them in a spray bottle. This mixture will help you cut through dirt and grime in your kitchen easily.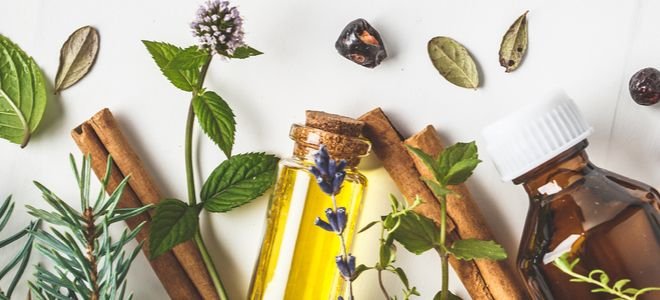 Pressure Washer
If you have a deck or patio, you may want to use a pressure washer to clean the area. You have many options for pressure washer detergent—you can even DIY your own!
Combine 1/3 cup of phosphate-free laundry soap, 2/3 cup of powdered household cleanser, and one gallon of water. Pour the detergent you just made into your pressure washer tank and use it to clean your home.
Laundry
Store-bought laundry detergents can be incredibly harmful to the environment. They often have multi layered packaging and powerful chemicals. Instead, you can easily make your own laundry detergent. Start by gathering baking soda, washing soda, borax soap and a bar soap such as Castile soap.
For a powder laundry detergent, combine three cups of borax, two cups of baking soda, two cups of washing soda and two cups of grated bar soap—you can grate the soap with a cheese grater. You'll need to use about 1/4 cup of the detergent for each load of laundry. If you do laundry frequently, you may want to make a double batch.
For liquid detergent, combine 1/2 quart of boiling water, one cup of grated bar soap, one cup of borax, and one cup of washing soda.
Hannah Madans Welk is a writer at the Los Angeles Business Journal where she covers real estate. Prior to joining the Business Journal, Welk was an Associate Editor of doityourself.com, where she still contributes as a freelance writer, in addition to reporting for other publications. Welk has also held roles as a business writer at the Orange County Register and the Los Angeles Register. In 2014, Welk graduated from the University of Southern California magna cum laude, with university and departmental honors. She received Bachelor of Arts degrees in Print and Digital Journalism and East Asian Languages and Cultures, and worked as deputy editor at the university news site Neon Tommy.