The Most Affordable Electric Vehicles in 2022 and 2023
1 hours

•

Beginner

•

28,000-50,000
Deciding to buy an electric vehicle is an investment, but that goes for all new cars. Like everything, the prices mostly just keep going up. But, relative to gas-powered vehicles, EVs have become increasingly more affordable, as defined by being under $50,000.
In addition to improvements in cost, the infrastructure (availability of charging stations), range, efficiency, and features, are all better too. With all of that in mind, 2023 might just be the year you take the EV plunge. If so, here are the top "cheapest" electric cars you can expect to find.
A Note About Tax Credits
Many fully electric or hybrid electric vehicles qualify for a tax credit up to $7,500. That's an offset that might impact your final purchasing decision.
But, the criteria keeps changing, so make sure you know whether the vehicle, and your situation, qualify or not. For example, your income might be a factor against qualification. The size of the EV battery also matters.
The newest stipulation pertains to whether the final assembly took place in North America.
Chevy Bolt EV and EUV
The Chevy Bolt line takes the prize as the most affordable electric car for 2023 at around $27,000. GM cut the price of this popular EV by nearly $6,000 to make it more affordable than the Nissan LEAF.
The larger EUV model starts a few thousand dollars higher but still settles in under $30,000.
Now it holds the spot of cheapest electric car on the market for the coming year. The Bolt did not qualify for the tax credit in 2022 but might in 2023.
To counter that loss, GM has initiated programs to help with the costs of installing a 240-volt home charger, which can range from several hundred dollars to several thousand dollars.
Besides the price tag, not much changed between the 2022 and 2023 Bolt models.
Nissan LEAF and LEAF Plus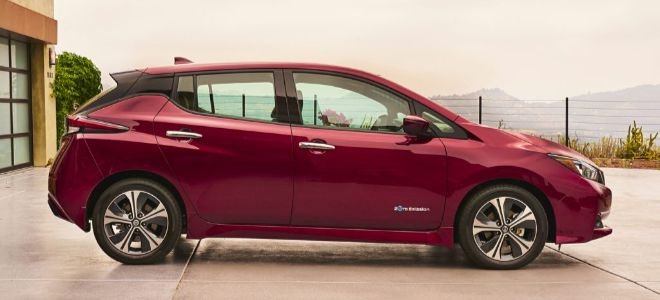 The Nissan LEAF has a sleeker four-door hatch look these days, and now has two battery sizes for different range options. The smaller 40 kilowatt-hour battery pack starts at just under $28,500 and offers a lower range for local commuters. This popular EV has now been around for over ten years.
Since its initial release in December of 2010, over half a million LEAFs have been sold in Europe, U.S., and Japan.
The Leaf's sibling, the Leaf Plus, comes with a bigger battery and a more practical range. It also comes with a higher price tag, starting at around $33,500.
It appears the Leaf will qualify for the tax credit, which may bump it back into first position as the most affordable EV for the upcoming year. Weigh all of the associated costs and factors to find out if that's true for you.
Mazda MX-30
Available only in California, the slightly strange Mazda MX-30 has half doors for the rear seats and comes with a modest 100-mile range. It's not bad looking, though, and would make a fantastic commuter car for a single person.
It comes in at $34,695, and it appears it will no longer qualify for the tax credit. If you happen to like those rear half doors and sporty front end, the Mazda is an EV you'll love to show off to friends, as it doesn't look quite like a daily driver.
It also ranks high as an environmentally-friendly choice. Not only because of the obvious fact that it, like all EVs, leaves fossil fuels in the rear view mirror, but because of the minimalist design. In addition, it incorporates eco-friendly cork, vegan upholstery, and door trim material sourced from recycled plastic bottles.
The 100 mile range just may not suit all your needs but consider that Mazda does offer credits towards charging stations or the installation of a home unit. It also provides a small number of loaner cars for road trips the MX-30 can't practically manage.
Mini Cooper SE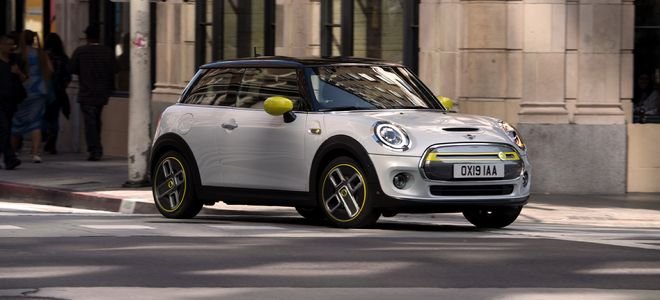 If you see one of these driving down the road, you may not even know it's the electric version of the original Mini Cooper. Of course, upon closer inspection, there are telltale signs of no exhaust or noise.
Since it's indistinguishable from a combustion engine Mini Cooper from the outside, it's a great option for drivers who want to go electric while keeping it low key.
It costs $35,075, but offers just a 110-mile range, which will work for shorter commutes and might not please the zoom-zoom crowd, but nonetheless has accumulated customers.
Still, if you want to go all-electric with gas prices hitting $6 per gallon and the planet warming by the day, the Mini Cooper SE is a sporty EV that will get you where you're going each day in a package that makes no compromises on style.
It looks like the Mini Cooper will no longer qualify for the tax credit.
Hyundai Kona Electric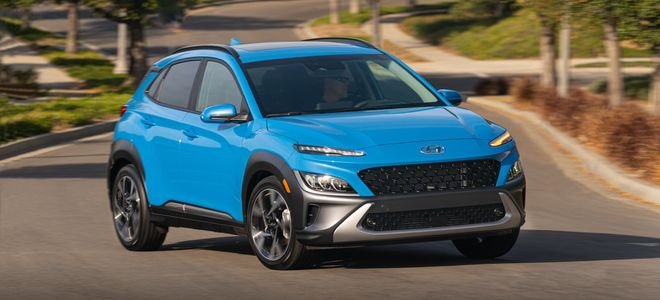 Hyundai may not be on your radar as an electric vehicle option, but it should be with the Kona priced at $35,295. Especially since it offers a much higher range than similar competitors at 258 miles. It's also a great driver with 201 horsepower, which is a moderate, but more than adequate amount for its compact size.
The Kona has seen upgrades inside and out in recent years, but there's not much new on the docket for 2023. Note the Kona is regionally sold, mostly in areas with high targets for emission improvements.
It looks like the Hyundai Kona electric has lost its qualification for the tax credit, but as a four-door subcompact SUV, it may be the right choice for you.
Hyundai Ioniq 5
Hyundai quietly snuck into a flooded market of electric vehicles, but there's no doubt the Ioniq 5 is demanding attention.
Think Hyundai is all about daily drivers? Think again. The Ioniq 5 is an EV that comes with sporty rear-wheel drive and 220 miles of range.
There is also a long-range version with 303 miles of range that starts at $45,295.
It appears this model also dropped off the tax credit list, yet it remains one of the best driving and performance options in the category.
Ford F150 Lightning
Ford's iconic F150 pickup truck is coming in an EV version in 2023, and we could not be more excited. Many U.S. drivers have held off on EVs simply because they need to haul more work gear, live on back roads that need a tougher suspension, or have grown used to larger vehicles.
The F150 solves all those problems. In 2023, it will come with a range of 230 miles for the lower end model and 300 miles and a whopping 563 horsepower for the extended range battery edition. Prices start at $41,769.
Like any truck, watch the add-ons, or you won't be in that price range long. It does appear this model will be eligible for the tax credit.
Ford Mustang Mach-E
Honorable mention goes to the Ford Mustang Mach-E crossover, which is a sleek and stylish EV that can haul your family around for just $44,995 to start.
They've 'sold out' for 2022 on this vehicle, but you can get a $7,500 federal tax credit if you can find one. We have seen this EV in many places in public as it's already extremely popular, and it looks better than its photos somehow.
It brings style, techy features, comfort, and a bit of nostalgia all wrapped into one quiet and energy-efficient package.
Subaru Solterra
At $46,220, Subaru clocks in kind of at the high end of what you could consider affordable for a passenger EV, but we shouldn't leave out the Solterra.
It's very similar to the Toyota BZ4X, but it's equipped with all-wheel drive, a feature Subaru drivers demand but is missing from many EVs.
It doesn't look like either company will benefit from the EV tax credit next year.
Toyota bZ4X
Mentioned above, we'll throw in some more information for comparison. For starters, the price is a few thousand dollars less than a similar Subaru. The bZ4X SUV offers a range of around 240 and is available in FWD and AWD options.
The large 71.4-kWh and 72.8-kWh battery packs offer over 200 hp, but charging capabilities aren't as efficient as others in the class.
Kia Niro EV
Kia is another name that didn't originally jump out in the EV, or any other, automotive market except those shopping at ultra-budget prices. The company has increased quality, made a name in the EV segment, and earned a spot in the industry for performance and affordability.
Bringing in a respectable range of around 239 miles, the Niro starts at $41,285, and it does not appear to qualify for the tax credit.
There are also hybrid and hybrid plug-in versions to consider. 2023 is the year of the Kia redesign, so if you've ever considered one, you might want to take another look.
Kia EV6
We're looking at you again, Kia. This model is most similar to the Hyundai Ioniq 5, and they share many of the same appeals.
The newest ranges for the EV6 are a little vague, but fall between 206 and 310. It has a starting invoice of $42,695 and doesn't appear to qualify for the credit.
There are standard and long-range battery pack options, plus RWD and AWD powertrains, so you will need to choose between range and other features. That's especially true if you're considering the peppy, 576-hp 2023 EV6 GT. Plus, that model will likely nudge you over the $50k mark.
VW ID.4
If we're going to cover our bases here, we don't want to exclude Volkswagen from the running of most affordable EVs this year. Priced starting around $40,000, it's VW's first foray into the North American EV market.
This small SUV offers more room than many EV options and reportedly maintains the comfort and driveability the brand is known for.
Tesla Model 3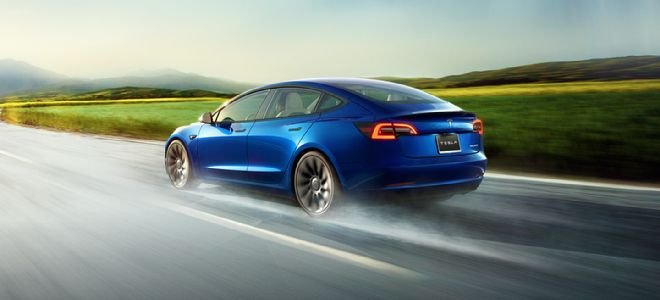 You may have been wondering if Tesla would make the list, and the answer is, just barely. Technically the Tesla offers a starting price of around $47,000, but any additional features, such as paint color selection, could easily bump you over the $50,000 line.
However, Tesla should be back on the list for the tax credit starting in January 2023 if your situation qualifies.
Polestar 2
We feel compelled to throw this Volvo spinoff into the ring, even though it squeaks in with a starting price of $49,800.
Even at that, you'll be limited to the front-wheel-drive single-motor version. The next step up brings more power, features, and AWD, but also several thousand dollars more in cost.
Other Considerations
Making the transition to the electric car world takes a bit of getting used to. Make sure you do your research on upfront costs, including the sticker price, insurance, and installation options for a charging station.
Also put some weight into reliability. In general, electric vehicles require significantly less maintenance and repairs than their gas-powered counterparts. However, like standard vehicles, some cost more to work on than others.
Before getting any type of electric vehicle, make sure you understand the process of charging and the concept of range. When a dealer gives you an estimated range for a vehicle, that is the maximum you can expect to get, unless your commute is downhill in both directions.
As a quick summary, a Level 1 charging station is the type of charge that typically comes with your vehicle purchase. It allows you, often with the aid of an adapter, to plug into a 110-volt outlet.
This is the most convenient and inexpensive means of sourcing power for your electric vehicle. However, it's also the slowest and is rarely sufficient to meet most people's needs.
A Level 2 Charging Station is the most common type of household electric car charging station. A level 2 charger relies on a 240-volt outlet, similar to other major appliances in your home, like the clothes dryer.
With that amount of power, an electric car will charge up to ten times faster than with a Level 1.
A Level 3 Charging Station is the type of station you'll find along the freeway or at the mall. It's a commercial operation that requires access to high voltages. Inasmuch, a level 3 charging station makes quick work of charging a vehicle.
While the Level 1 charge may be enough to top you off or get you a few dozen miles, it won't be enough to regularly max out your battery charge each night. On the other end of the spectrum, a Level 3 charge is good for a boost in between long charges, but it's also not something you'll want to use all the time.
With this in mind, make sure you have access to the right charging infrastructure based on your daily routine and factor in the associated costs of each.
Also note you'll have some battery degradation over time, meaning your battery won't have the same top maximum range capacity a few years down the road as it does on day one.
Read on to learn more about How to Care for an Electric Car and perhaps look into Buying a Used EV.