The Pros and Cons of Having a Guest House on Your Property
To ensure our content is always up-to-date with current information, best practices, and professional advice, articles are routinely reviewed by industry experts with years of hands-on experience.

Reviewed by

on Jun 26, 2023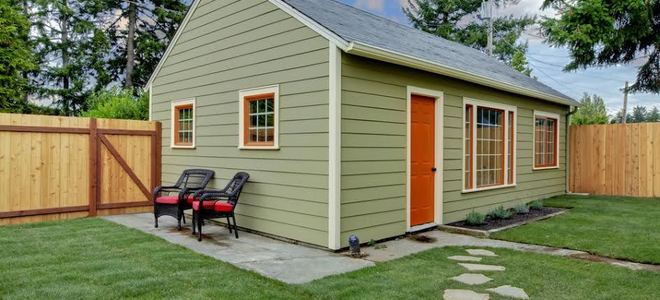 Having a guest house on your property can feel like a dream at times. But is it all it's cracked up to be? In this article, we explore the ups and downs of having a guest house of your own, so keep reading to learn more!
Pro: It's Great for Guests
It goes without saying that having a guest house is a great way to accommodate visitors. Giving them their own space is the perfect way to make them feel welcome, especially if they're in town for an extended amount of time. Your guests are sure to love having their own private bedroom, bathroom, and kitchen. Even the closest of family members or friends could feel like an intrusion to your personal space if they visit for long enough, so allowing for adequate personal space ensures that you can maintain the perfect balance of togetherness and alone time while entertaining guests.
Pro: It Offers a Personal Escape
It's always great to have extra space within your home for your family to take advantage of. A guest house can be transformed into a "man cave," a game room for kids, a home theater, or a home office. A guest house can be used to promote family time, or is helpful in getting rowdy teenagers out of your space and into their own personal sanctuary.
Con: It Takes Careful Planning
Building a guest house means that you will have to adhere to building codes and real estate laws. Constructing one may dictate the need to consult architects, real estate attorneys, and your homeowner's association. Getting this paperwork done can be time-consuming and a hassle, so this is definitely something to take into account.
Having your own private guest house clearly has upsides and downsides. With that being said, you have to carefully decipher whether the good outweighs the bad when determining if you should have one on your property.
Pro: You Can Rent it Out
If you're looking to make extra income, you can rent out your guest house, either to long-term tenants or as a vacation rental. This is the perfect way to make extra cash and save more money. (Even retirees are beginning to take advantage of this idea to supplement their income.) You will love the extra money and your renters will enjoy their sweet little home.
Con: It Can Be Costly
These little additions can be costly. Between building the guest house (if you don't have one already), the cost of furnishing it, and the cost of keeping it running, the numbers add up. Simply stocking the house with things like linens is an incurred cost, let alone everything else that it needs. Your guest house will also add to your electric and water bills and you will, of course, have to pay the cost of upkeep. Before committing to a guest house on your property, you'll want to crunch the numbers and make sure that you have the room in your budget to accommodate the addition.
Pro: Use it for Home Staff
If you have staff that lives in your home, such as a live-in nanny, a guest house can be advantageous. This allows your staff to be close by, but still gives them their own space to live in. This gives your family the privacy they need without compromising your staffing needs.
Con: It Takes Work
An extra property on your home takes a good deal of upkeep. Your guest property will have to be cleaned and maintained, from the inside to the landscaping around it. This is a time commitment, so it's definitely something to consider when deciding for or against a guest house.
Pro: It Increases Your Property Value
Having this asset on your property can increase its value if and when you decide to sell your home. This is an added bonus and is something to consider if you are planning to sell in the future.