Tin Interior Trends
Tin has been an increasingly popular interior design choice since 2019, and the trend is still going strong as of this writing. Here are some of the best ways to incorporate this splashy but affordable material into your "tinterior" home design.
The Benefits of Tin
There are several benefits of the tin interior trend that are hard to dismiss. For instance, tin is typically an inexpensive material, which is obviously appealing. Additionally, tin and its reflective features make it one that allows any room it's added to to appear bright and spacious. Finally, tin can be easily painted, treated, and cleaned.
Tin Ceilings
While it may seem like an unexpected way to accent a room, tin ceilings are a trendy way to really make a statement. Pressed tin ceilings are a great option for kitchens or dining rooms and they do a great time brightening the space since the material reflects light. The material also adds an element of texture to the room.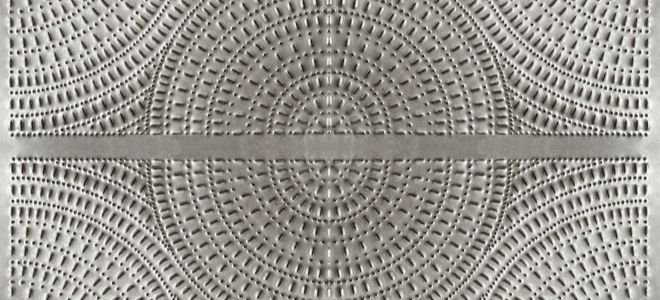 Tin Accents
There are so many added tin accents that can make a large difference within any room in your home. A galvanized tin garbage can in a bathroom, a tin tiered serving tray holding fruit on the kitchen counter, or a tin recipe box makes for an easy way to incorporate this trend into your home without much work or commitment.
Tin Backsplashes
Tin tiles make for a great backsplash in the kitchen behind counters, again creating an element of texture as well as a clean look. This backsplash is made to be a focal point in the kitchen, immediately drawing one's eye and, again, making the space look larger.
Tin Headboards
This is a more unique way to incorporate the material, but it's cool nonetheless. Pressed tin textured with raised designs can make for an awesome headboard, and you can even paint it white or the color of your choosing. Not only is this item totally on trend, but it also makes your room look artful.
Tin Accented Furniture
Add tin accented furniture to any room in your house to instantly be in on this trend. For instance, a large coffee table with a tin bottom and storage area would be an artful accent in any family room or living area. Alternatively, a dresser, media console, or storage chest with tin accented drawers is another interesting way to take advantage of this trend. In a kitchen, stools with tin tops around an island or breakfast bar make for a stylish and functional place to sit. The options surrounding furniture featuring this trendy material are endless, it's just a matter of finding the perfect pieces to fit your home.
Around the Fireplace
Tin paneling around a fireplace is a way to really make a statement in a bedroom or living area. Use corrugated tin panels rather than traditional brick and stone. This smooth metal finish reflects light and opens up the space, bringing a modern look. This is a particularly great choice in rooms that receive an abundance of light and that have many other natural elements included in their decor, such as wood, stone, and granite.
Light Fixtures
Tin light fixtures are a more subtle way to add the trend to your home, but that doesn't mean that these touches don't pack some serious punch. These accents also modernize a home and give a more rustic feel.
There are so many ways to incorporate this decor trend into your home and to add style, function, and brightness to your space.
On the Exterior
Tin around the outside of your home is another trend worth noting. Adding corrugated tin wainscot to the outside of your home gives a rustic contemporary look and also does a great job protecting your house from rain and sprinklers. A good way to take this project to the next level is to coat the metal panels with polyurethane in order to keep them from rusting and to protect them against the elements.