Tips for Preventing Attic Ventilation Problems
To ensure our content is always up-to-date with current information, best practices, and professional advice, articles are routinely reviewed by industry experts with years of hands-on experience.

Reviewed by

on Mar 31, 2021
Poor ventilation allows condensation to build up in your attic, leading to mold and mildew. Incorrectly installed attic ventilation, however, creates its own set of problems. Here are some different methods of ventilating your attic and steps for their proper maintenance.
Air Bricks
Air bricks allow a structure to breathe, but if they suffer damage, are blocked by plant life, or are infested with insects, they become much less effective. To prevent this from occurring, check them regularly. To clean them, run pipe cleaners through the holes. If any break, make sure to replace them.
Insulation
Attic insulation can greatly reduce your heating bills by preventing that heat from escaping into the attic. If you install it incorrectly, however, you could decrease the efficiency of your ventilation system. Whether you are using batt or loose insulation material in your attic, take care not to cover any apertures that allow air to circulate in the space. The same rules apply to moisture barriers, as well.
Windows
Skylights and windows are effective methods of attic ventilation, but they often go neglected for a variety of reasons. If your attic window frames have been painted shut, consider opening them. If you are worried about safety, fitting a lever will only allow it to be opened a certain distance. That way, air can still circulate, but no one can get in or out through the window. Opening a window for even a short period of time can greatly improve ventilation.
Vents
Check your attic vents. If they are damaged, insects, birds, and other small animals can set up their home and cause a blockage. If the vents are at floor level within the attic, rather than higher up the wall, make sure they are not covered by any insulation.
Extractor Fan
An extractor fan is another way to ventilate your attic. Some varieties have a thermostat, allowing the fan to automatically switch on when the temperature reaches a certain, adjustable level. They are electrically powered.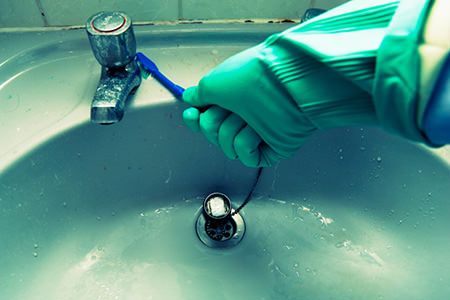 Banish mildew from the rest of your home, here are some answers to mildew cleaning questions.