Never Mix These Cleaning Products
To ensure our content is always up-to-date with current information, best practices, and professional advice, articles are routinely reviewed by industry experts with years of hands-on experience.

Reviewed by

on Apr 28, 2023
Cleaning your house can turn deadly when you mix chemicals incorrectly. If you use chemical cleaning products around the home, make sure you know which should never mix in order to keep your family safe and healthy. Even natural cleaners like vinegar should not be mixed with certain substances.
Ammonia and Bleach
It's fairly common knowledge, but in case you didn't know—ammonia and bleach should never be mixed. These chemicals are included in many cleaners, so always read the labels if you're using more than one cleaner on a project. This potentially explosive combo can cause severe burns and harm your throat and lungs with the resulting gas.
Peroxide and Henna Hair Dye
Though not technically a home cleaner combo, this pairing is dangerous enough that it makes the list. Hair dyes will warn you on the back of the package about the dangers of mixing different types, but if you don't listen, you could end up wig shopping. Combining peroxide and henna dye can result in crisped, burnt hair—or worse.
Rubbing Alcohol and Bleach
Have you ever heard of chloroform? Well when you combine rubbing alcohol and bleach, chloroform is essentially what you create. While a mild exposure to this combo causes dizziness and fainting, prolonged exposure could cause permanent nerve and organ damage, or even death.
Bleach and Vinegar
Notice a pattern here? Bleach is a powerful and dangerous chemical. This combo can cause chemical burns, and doesn't even need to touch your skin or tissue to cause serious damage to your eyes with the chemical vapors it creates.
Hydrogen Peroxide and Acetone
Peroxide and acetone have the potential to combust, especially when things warm up or another acid is involved. Though it's unlikely that you would ever clean with these two products at once, they do often reside next to one another on bathroom shelves or in cupboards. To avoid the big ka-boom, never combine these two, especially if you live in a warm climate. Acetone is a frequent ingredient in nail polish remover, and hydrogen peroxide can be used to clean fingernails, too. Either is fine, just not both.
Vinegar and Hydrogen Peroxide
While these two chemicals can be used on the same surface at different times while cleaning, you should never mix them together in a container. Though less dangerous than some of the explosive interactions on this list, combining vinegar and peroxide can still cause irritation to skin and eyes. The powerful acidic nature of both of these cleaners can cause harm when they come into contact with skin.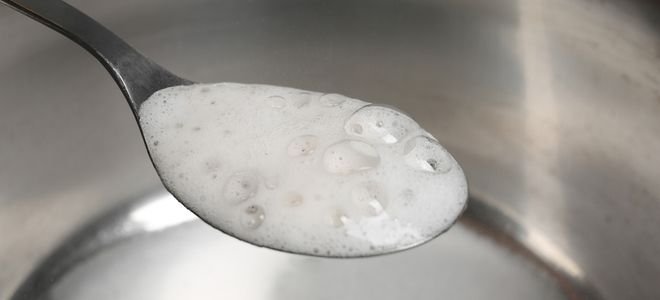 General Rules
Avoid Mixing Cleaners - This especially important with different brands. When in doubt, read both labels carefully.
Keep Incompatible Products Apart - Storing chemicals that shouldn't be mixed on different shelves or in different cupboards is a good idea. This will keep leaks from turning dangerous and will help you keep your cleaners straight when you go to scrub something down.
Don't Mix Bleach With Anything - This powerful substance and products based around it are strong enough on their own.
Keep Aluminum Foil Away From Hydrogen Chloride - These two produce a hazardous mix that can cause burns. The Works toilet bowl cleaner is an example of a product containing HCl.
If chemicals aren't your thing, try a few all-natural cleaning remedies. Essential oils, for example, make great cleaners, provide natural pest control, and can be made in the comfort of your home.
Refurbishing, rediscovering, upcycling, and reinventing—all things Maddison can do with a pair of scissors or a can of paint. A Brigham Young University grad with a degree in English and communications, Maddison has worked with small and large businesses alike, developing creative marketing strategies. Maddison is also a seasoned photographer whose work has been featured on ESPN and in several magazines in the US. After several years as a sports photojournalist, Maddison primarily focuses on product photography and capturing families, newborns, and kids with her camera.  As a DIY writer of 5+ years, with a decade more of experience, Maddison has a knack for turning trash into treasure and convincing her friends it came from Anthropologie. In the last few years, Maddison has begun consulting as an interior design specialist, working with corporate spaces and homes.

H.R. Helm is an accomplished DIY craftsman. He has been DIY since childhood and is now a septuagenarian. He is experienced in wood and metal construction, having designed and built several houses and metal buildings. He built every permanent building on his current homestead and did all the plumbing and electrical work. He has several years experience as a professional cabinet builder, and he is an accomplished auto repairman, having operated an auto repair business for many years. He currently has a home shop where he sharpens and rebuilds saws, repairs lawn mowers, mobility scooters, hydraulic jacks, and anything else that comes along. He also builds custom tools for metal working. Invention prototypes are another of his many accomplishments. He owned and operated a manufacturing business building Compact Utility Vehicles for homeowner use. H.R. enjoys making jams and jellies during fruit season along with cooking meals. He is committed to outdoor cooking in a Bar-B-Q pit he welded together several years ago. He maintains fruit and nut trees along with helping his wife with a vegetable garden. He farmed commercial garden produce for several years. It helps to have over 50 years of farming and ranching experience. Employment/Education Highlights ASE Certified Master Auto Technician Certified Welder Cross country truck driver -- over dimensional freight Design Engineer/Project Manager for injection molded plastic company Bus Driver/Substitute Teacher Inventor with two patents (weight training – anti-rollback for manual wheelchair) BS in Industrial Technology