What Electric Car Should You Buy?
To ensure our content is always up-to-date with current information, best practices, and professional advice, articles are routinely reviewed by industry experts with years of hands-on experience.

Reviewed by

on Oct 07, 2021
Electric cars have finally hit a tipping point. Governments are offering tax incentives, charging stations are popping up everywhere, and manufacturers have finally developed a slate of vehicles that cover a broad range of lifestyle needs. There's never been a better time to switch, but what should you buy? Here's our breakdown of your options by price, size, and performance.
One note about range—some of the cars described here have low range compared to gas-fueled alternatives (others are now fairly competitive with combustion engine models), but it's worth remembering that the average commuter only drives a little more than 29 miles a day (47km). Since they plug in at night to recharge, even the lowest-end EVs on the market offer more than enough range for the average driver on a typical day. For frequent road-trips or all day driving, the longer range options below might be more useful.
Affordable Electric Cars
The Nissan Leaf offers 150 miles of range (251km) for about $31K as of this writing, and the Nissan Leaf Plus has upped the performance of America's best selling EV, with a juicier engine and a range of 226 miles (364km) for $38K.
Hyundai's Ioniq Electric is a pretty good deal, too, offering 124 miles (200km) for a little more than $30K. And the Chevy Bolt is a reasonably priced hatchback (about $36K) with a solid range of 238 miles (383km).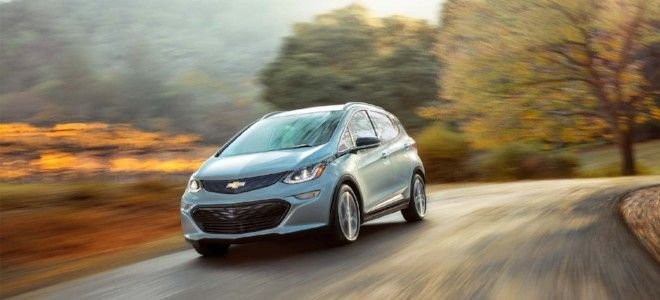 Compact Electric Cars
The BMW i3 ($44K) is a bit boxy, but it has a nice interior, and it's easy to park, which makes it a good choice for city life. The latest model has a sports package option for rapid acceleration, and its carbon fiber body offers the stability and security that might be appealing to family drivers.
The Fiat 500e is smaller, but at $33K for only 84 miles of range (135km), it's not exactly a bargain. You're better off going with the Volkswagon e-Golf, which can make it 119 miles (191.5km) for a starting price of about $32K.
Daimler's Smart Fortwo smart car offers the tightest turning ratio and smallest sticker price, though with 63 miles of range (101km) for almost $24K, it's not much of a steal, especially since its package options are unexciting and its cruising range is comparatively low.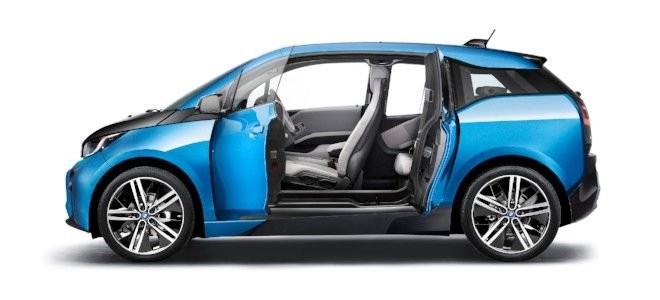 Electric SUVs
The midsize Honda Clarity EV is available in a handful of American states by lease only. Honda is known for high quality, reliable engineering, and this roomy 5-passenger sedan is well built. But with a range of about 89 miles (143km) and a price between $33K and $36K, it's a little expensive for an entry level model.
A great family choice for under $39K, the Kia Niro EV has a range of 239 miles (385km), which is on the longer end of available options, and comes with a full slate of features like a Harman Kardon stereo system. The hatchback SUV Kia Soul, on the other hand, is heading for a big upgrade at the time of this writing, so it's probably smarter to hold off on that model for now.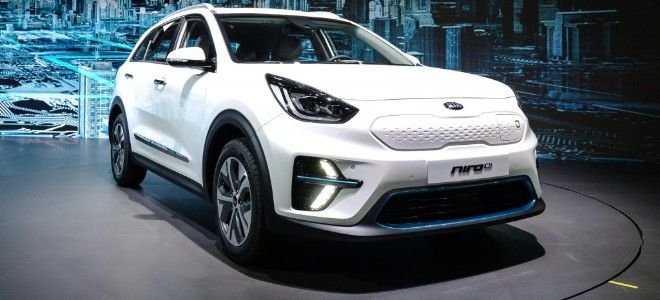 Long-Range EVs
As of this writing, the EVs with the top three longest ranges are all Tesla cars. The Model S, which has been in iterating production since 2012, holds the top spot, with a potential upper limit of 370 miles (595km), competitive with some gas cars.
This roomy, zippy model can set you back between $80K and $135K currently, but you'll feel the performative difference for the extra investment. It may lack some of the opulent elegance of similarly priced gas cars, but the most advanced Model S still boasts a critically acclaimed design, and blows pretty much everyone else out of the water with its wild acceleration of 0-60mph in just two and a half seconds. That's faster than any consumer car ever made, except the Ferrari's LaFerrari ($1.4M) and the Porsche 918 Spyder ($845K).
The maxed-out versions of Model S's cousins (Models X and 3), can make it 325 and 310 miles on a charge, respectively (525km and 499km). The Model 3 is a roomy sedan starting at $39K, and the Model X is a full SUV with vertically opening wing doors, currently starting at $85K.
The next highest range on offer is from the significantly less expensive Hyundai, Kona, which makes that SUV a highly appealing option. However, Tesla says all its cars now shipping have the hardware to support what might soon become full self-driving capability. This functionality promises to make commuting significantly easier, and even has the potential to earn you income by renting your car as a taxi when you're not in it.
If you like looking a decade into the future when you buy a car, Tesla's self-driving potential should definitely factor into your thinking.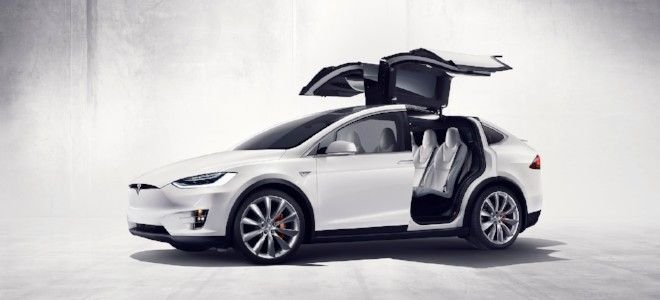 Luxury EVs
All three Teslas mentioned above qualify as luxury vehicles by virtue of their performance (and in the cases of the Model X and Model S, their price tags). Two older brands, Jaguar and Audi, also have polished, high-end entries.
The Jaguar I-Pace (starting at $70K) is futuristic, comfortable, and by all accounts fun to drive. The first all electric offering from its company, it's a sporty sedan with a hefty 234 mile range (376.5km), seats five people with plenty of storage space, and boasts two motors—one for each axle—giving it that classic Jaguar zip.
The Audi E-Tron runs around $75K, for a range of 204 miles (328km) and delivers the comfort, class, and performance on which Audi has made its name. It also offers plenty of storage space, and an impressively quick charge rate of up to 80% in 30 minutes.
All Around Favorite
If price is no object, it's hard not to be excited about the Tesla Model X for its combination of size, range, and technology. For the affordability/functionality sweet-spot, however, Hyundai has leaped far out ahead of the pack with its Kona EV SUV.
At just $37K, the Kona offers the fourth highest range on the consumer market with 258 miles (415km). Its 201-horsepower engine has great pickup, and its design is quirky and cool. Despite a relatively tight footprint, it has a roomy interior, and it comes with a generous slate of features. Optional packages include fun gizmos like rain-sensing wipers.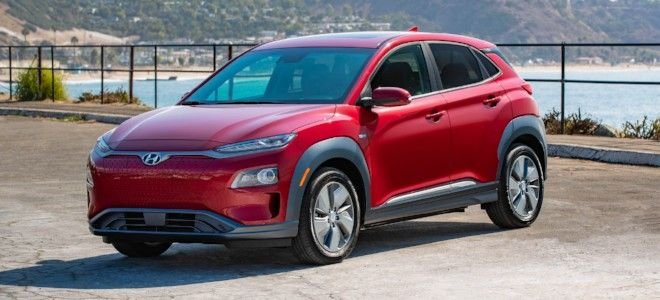 Hold Off On the Pickups
If you're in the market for a new car, 2019 is the best year to go electric. The only exception might be if you're looking for a pickup truck. Tesla and startup Rivian are both expected to have electric pickups on the market in 2020, both with monster ranges over 400 miles (644km), and Ford is getting ready to release the first electric version of its iconic F-150.