What Not to Clean Jewelry With
To ensure our content is always up-to-date with current information, best practices, and professional advice, articles are routinely reviewed by industry experts with years of hands-on experience.

Reviewed by

on Jun 26, 2023
Proper care and cleaning will keep your jewelry looking as beautiful as ever. Not all cleaners, however, are created equal and some can do serious damage to your jewels. Here is a quick rundown on what chemicals you should avoid when cleaning your favorite jewelry.
Baking Soda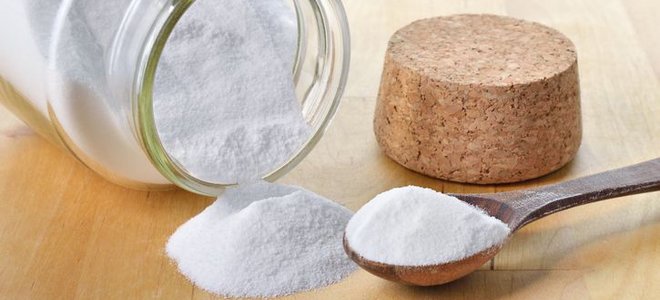 A few home remedies for jewelry cleaning call for a mixture of baking soda and other chemicals. The problem with baking soda is that it is abrasive and can leave tiny scratches on certain types of jewelry. If you have soft stones or metals, avoid using baking soda at all costs.
Ultrasonic Cleaning Machines
Never use an ultrasonic cleaning machine on jewelry. These machines work by cleaning items via sound waves and vibrations. While effective as a cleaning agent, the sound waves are too abrasive for certain types of jewelry, such as coral, pearls, opals, and emeralds.
The only gems that are safe to use in an ultrasonic cleaning machine are copper and silver. If the gem has been treated, however, avoid these types of machines.
Witch Hazel and Vinegar
Vinegar and Witch Hazel are commonly used as household cleaners. Although they do a good job cleaning up around the house, they should not be used to clean jewelry. These substances are acidic and can damage jewels that are porous or soft. They also do not mix well with plated items.
Water
Never use plain water when cleaning jewelry. You should either use denatured alcohol as a rising agent or mix water with mild dish soap and ammonia. Using plain water can leave behind oils and it will likely produce water spots on the gem's surface once you are done cleaning. The only exception to this rule is if you are cleaning porous gems, like opals, shell, bone, and coral, which can handle water just fine.
Old Toothbrush
An old toothbrush is a go-to cleaning supply for many homeowners, but you should not use it on jewelry. An old toothbrush can contain contaminants that damage stones and precious metals. Depending on the type of toothbrush, it may also be too abrasive for soft metals. If you are set on using a toothbrush to clean jewelry, opt for a brand new baby toothbrush, which is soft enough to clean jewelry without damaging it.
Abrasive Materials
Avoid using abrasive materials, like brushes, to clean jewelry. Anything too abrasive can leave tiny scratches on the surface of the metal or stone. Instead, clean with a cotton swab or cleaning cloth to wipe away imperfections.
Tips on Cleaning Jewelry
Always consider the type of jewelry you are cleaning when picking out a solution. Not all jewelry should be cleaned in the same manner and stones will react differently to certain types of chemicals. Always double check that the cleaning solution will not damage the stone or metal before you begin cleaning with it.
Things to Consider
One of the best homemade cleaning solutions for jewelry is a simple mixture of warm water and dish detergent. When cleaning jewelry, remember to use a soft cloth or brush, taking care not to pull too hard on the stone. If you are unsure about what to use on a particular piece of jewelry, you can always reach out to your local jewelry store and ask what they recommend. You can even purchase cleaning supplies from them that are safe for cleaning.
Daily Care Advice
Taking care of your jewelry is the best way to avoid frequent cleaning sessions. As a general rule of thumb, jewelry should be the last thing you put on in the morning and the first thing you take off. Following this rule will help avoid exposing your jewelry to harmful chemicals, like lotions and hair products. You should also never wear jewelry when doing physical activity, especially when it comes to swimming. Pool chemicals, like chlorine, are very bad for jewelry and can lead to serious damage.
Perry Carpenter is a freelance writer living in Springfield, Missouri. Her love of everything DIY was instilled from an early age by her mother. Growing up, creativity was encouraged, and Christmas prep involved making lots of homemade presents. Perry has been a successful freelance writer since graduating from Missouri State University with a degree in journalism. She has worked on dozens of home renovations, completing projects from garage rebuilds and asbestos removal to shower installation. She has covered everything from auto repair to plumbing for DoItYourself.com. In her spare time, Perry enjoys traveling, especially abroad. Her best friend since kindergarten has lived in many places around the world, giving Perry and her husband lots of vacation destinations. She currently has plans to visit Germany and Italy, followed by Scotland and England. Scotland especially holds a special place in her heart because of her deep Scottish roots. In fact, her profile picture was taken in Fort William, a town in the western Scottish Highlands. Perry loves to cook for family and friends and can often be found prepping for the next big get together, whether it is a family birthday, or just another NFL Sunday. She also volunteers by coaching youth volleyball, as well as by raising money for her father's memorial scholarship fund.

H.R. Helm is an accomplished DIY craftsman. He has been DIY since childhood and is now a septuagenarian. He is experienced in wood and metal construction, having designed and built several houses and metal buildings. He built every permanent building on his current homestead and did all the plumbing and electrical work. He has several years experience as a professional cabinet builder, and he is an accomplished auto repairman, having operated an auto repair business for many years. He currently has a home shop where he sharpens and rebuilds saws, repairs lawn mowers, mobility scooters, hydraulic jacks, and anything else that comes along. He also builds custom tools for metal working. Invention prototypes are another of his many accomplishments. He owned and operated a manufacturing business building Compact Utility Vehicles for homeowner use. H.R. enjoys making jams and jellies during fruit season along with cooking meals. He is committed to outdoor cooking in a Bar-B-Q pit he welded together several years ago. He maintains fruit and nut trees along with helping his wife with a vegetable garden. He farmed commercial garden produce for several years. It helps to have over 50 years of farming and ranching experience. Employment/Education Highlights ASE Certified Master Auto Technician Certified Welder Cross country truck driver -- over dimensional freight Design Engineer/Project Manager for injection molded plastic company Bus Driver/Substitute Teacher Inventor with two patents (weight training – anti-rollback for manual wheelchair) BS in Industrial Technology