What's Trendy in Kitchen Appliances?
To ensure our content is always up-to-date with current information, best practices, and professional advice, articles are routinely reviewed by industry experts with years of hands-on experience.

Reviewed by

on Dec 09, 2021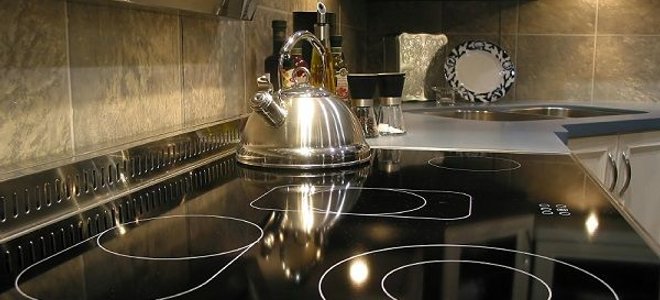 Kitchen appliances are a standard part of our daily lives. Without them, our everyday habits and actions could not be carried out in our own homes. Keeping your home updated with current technology not only makes it look better, but also provides a fresh living space for our families. If you've been thinking about making some change to your kitchen, check out this list of today's top appliance trends.
Minimalism
The past year has been all about minimalism. In design, this style focuses on keeping things simple, clean, and basic. It involves cutting out all the extras and unnecessary details, leaving only what is most essential. Unsurprisingly, minimalism comes down to using the minimum number of elements possible.
Minimalism can apply to both look and function. Appliances, such as blenders or gas ranges, are created with a simple, clean design. Often, this design is in neutral colors, such as black, white, or gray. Everything from labels to icons are simply designed. Basic geometric shapes such as squares, circles, and triangles are also common.
Function is approached in the same way. Anything that does not contribute to the prime function of the equipment is not included. Because the parts included are boiled down to the absolute necessities, each part serves a significant purpose.
This trend is ideal for those who items that will travel seamlessly from season to season. It's also perfect for those who love to redecorate for the holidays or seasons. Because it is so simple, minimally-designed equipment will be more likely to match with multiple décor pieces and color palettes.
The minimalist trend is also great for home owners who crave a less cluttered space. As families grow and items accumulate, it's easy to fill up a home. With minimally-designed appliances, things will look (and feel) simple.
Luxe Metals
Like minimalism, the trend of luxe metals can be carried across seasons and years. This particular look features metallic finishes such as brass, gold, silver, and copper. These metals bring in an industrial look to your home without the factory warehouse feeling.
Thanks to this trend, you can also mix metals for an off-beat look. While this may have been frowned upon in the past, mixing metals has become a trend in itself. However, try to stray away from sparkly, glittery finishes. Instead, look for a classy shine in your home appliances.
Like minimalism, metals are timeless and classic. Because it's so simple, it's a trend that can be transferred from year to year.
Not sure where to begin? Start with small appliances such copper stand mixers or toasters. Tie the space together with copper utensils or drawer pulls. When you're ready to take the plunge, look for a fridge and oven in a luxe metal finish. Installing light fixtures featuring metal cages, pipes, and hardware is the perfect way to complete the look.
Colored Kitchen Appliances
If you're into vibrant colors and making a statement, you'll be glad to know that colored kitchen equipment is super popular right now. From bright cobalt blue gas ranges to mint green stand mixers, colored appliances have been popping up everywhere. Now, your dreams of owning a red coffee maker can finally come true.
What's great about this trend is that it adds an eye-popping look with little effort. Larger appliances such as gas ranges and refrigerators become the focal piece of the space, making it easy to select coordinating décor and additional appliances.
If you can't commit just yet, opt for pots and pans in bright colors. These will easily add a playful touch to your kitchen. Because colored pieces were very popular in the 70s, this trend is also ideal for those who love vintage décor. It is perfect for giving your home a retro touch. To make sure the look stays current, mix it with updated pieces of stainless steel and modern furniture.
4. Space-Saving Appliances
These days, simple seems to be best. The art of downsizing has become a movement, causing individuals to think more about what they already have. This is true for the use of space, something that many of us didn't give much thought to in the past. Fortunately, home appliances that are all about saving space have hit the market in recent years.
Compact and convenient, space-saving items are great for making an area more versatile and easy to use. Examples include microwaves designed to be stored in drawers or alcoves and refrigerators with built-in wine racks. Dishwashers have become more compact (and energy-efficient) while toasters can be found in slimmer models.
The concept of this trend is much like minimalism. Much of the extra parts that are not necessary for the appliance's function is cut out, leaving only the essential part. Manufacturers have begun to design such appliances, making space-saving items more accessible for consumers.