Where Should I Move?
The process of moving is often difficult, expensive, and fraught with choices you might not want to make. Whether it's for a change of scenery, to get closer (or farther away from) family, more agreeable weather, or better job prospects, it's a decision you don't want to make lightly. We've scoured the internet for lists of places you might like to move based on the reasons driving your decision. Take a look!
Move Here After the Pandemic
There's no doubt the pandemic has taken its toll on our lives. We're all looking forward to "getting back to normal," knowing full well that "normal" will look vastly different. Business Insider ranked Springfield, Illinois as the best place for post pandemic prospects. Data showed that 42.9% of jobs were already done from home pre-corona virus. Teleworkers rejoice!
Move Here for a Fresh Start
Need to get away from your current rut? It happens. A simple change of scenery where no one else knows you may be just the thing you need. Reinvent yourself. Recharge. Renew. If you have no restrictions on budget, job opportunities, or family, and were thinking of just throwing a dart at a map, consider Cleveland, Ohio. Surprised? Don't be. The city has had a recent transformation, turning it into the number one pick for Livability.com's list of Best Places to Get a Fresh Start.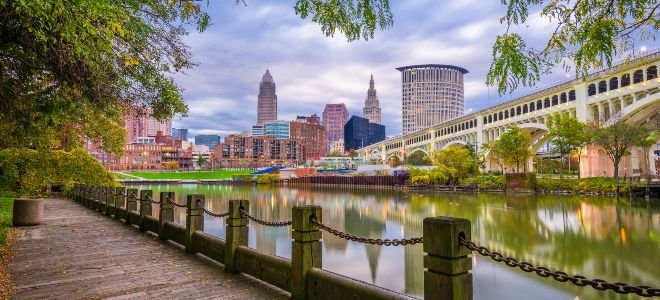 Move Here to Get Out of the City
If the lockdown had you finding creative ways to get your exercise indoors, you might be craving more space to enable you to stretch your legs outside and not have such close contact with neighbors or people on the street. The trend of getting out of the city may have started for reasons other than the pandemic: less expensive rent, more outdoor space, less pollution, etc. so there are many options based on your preference.
Business Insider compiled a list of the 27 least populated counties in America, which unsurprisingly found about half of them located in Alaska. Alaska is a beautiful, wide-open state, so if getting away from people is your ultimate goal, this list is for you. Realistically, not many people are able to handle that type of rugged living, in which case, the suburbs might be for you.
At the top of the list of suburbs is Chesterbrook, Pennsylvania with a population of almost 5,000. The closest big city is Philadelphia pop. 1.5 million, so when you feel the need to be faceless in a crowd, it's just a thirty minute drive.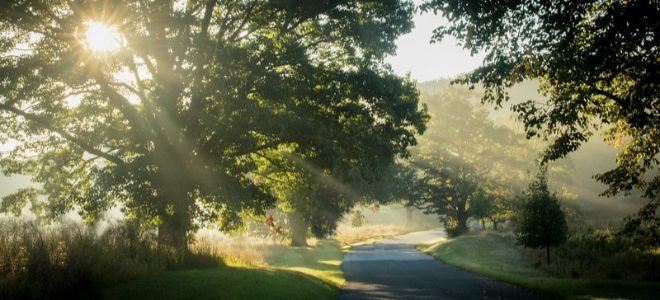 Move Here to Raise a Family
If family life is in your timeline, you're evaluating things like public schools, crime and safety, and housing. Niche.com gave Naperville, Illinois an A+ and ranked it the number one place in America to Raise a Family. The large suburb boasts access to lots of parks and restaurants, and even gets a B+ score for nightlife. So go ahead and plan date night--in a safe, socially distanced manner of course.
For Affordable Housing
It's part of the American Dream, isn't it? If you're looking for a place to achieve it, Des Moines, Iowa took the number one spot on Investopedia's list of places with good jobs and affordable housing. With a population of about 600,000, it's a large city, but one that still feels neighborly. Residents pay about 23% of their annual income on housing, leaving you with some spare change in your pocket.
For Outdoor Enthusiasts
Hiking, biking, kayaking, beautiful vistas, foraging, clean air, fishing, and crabbing are just a few of the reasons outdoorsy people might move to Seattle, Washington. It was the number one ranked place for outdoor enthusiasts by Niche.com. They don't call it the Evergreen State for nothing! But this outdoor paradise comes at a cost. Housing is expensive. Like San Francisco and Honolulu expensive. If that doesn't deter you, keep in mind the that the gray days can wear on you, causing seasonal affective disorder to get you down. Otherwise, it's a top place in our books.
For Mental Health
We'd like to offer this list because we've all been suffering in one way or another. Mental Health America gathered data across the US regarding access to mental health treatment, coverage, and workforce availability. It ranked the states and found Pennsylvania at the top of the list. Yes, we know, Pennsylvania is not a city, but you might want to consider one of the many communities here based on your preference for city living or small town life.
Moving is a pain, but doing it for the right reasons can give your career, finances, and mental health a much needed boost.
Rowena lives and works in paradise, where a year round growing season inspires more projects than she can afford. She currently works as a Programming Librarian at the Marine Corps Base Hawaii (MCBH) where she is proud to serve US Marines and their families. She received her BA in English at Cal State Long Beach (CSULB), and her Masters in Library Science at San Jose State (SJSU). Prior to moving to Hawaii, she wrote catalog descriptions for an antique bookseller specializing in artifacts from the Civil Rights Movement, Japanese internment during World War II, and events that shaped LGBTQ history. Her research/writing career was preceded by 13 years of public service at the King County Library System in Washington. Rowena got her start in DIY as a builder of cages and enclosures for the pets she regularly brought home during her youth. When not DIY-ing she's paddle boarding, snorkeling, or hanging out at the beach. She has the honor of being a mom, a wife, and a barely mediocre ukulele player.