Wrap Wooden Table Tops with Linen for a New Look
To ensure our content is always up-to-date with current information, best practices, and professional advice, articles are routinely reviewed by industry experts with years of hands-on experience.

Reviewed by

on Aug 13, 2019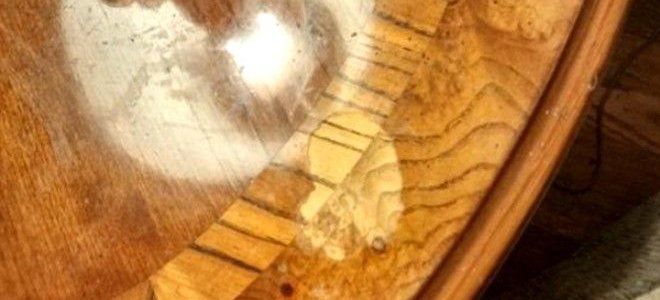 Linen
Ironing starch
Iron
Polyurethane base
Scissors
Safety blade
4 Bristle brush
2 Soft cloths
Furniture wax
Linen
Ironing starch
Iron
Polyurethane base
Scissors
Safety blade
4 Bristle brush
2 Soft cloths
Furniture wax
An inexpensive but charming way to renovate an old wooden table top is to wrap it with linen. Follow the procedure below to give your wooden table top a new look.
Step 1 - Measure
Measure the table top, and cut the linen slightly larger, adding an extra two inches all round. Spray the linen with iron-on starch, and using a very hot iron, press it until it is really smooth.
Step 2 - Apply Polyurethane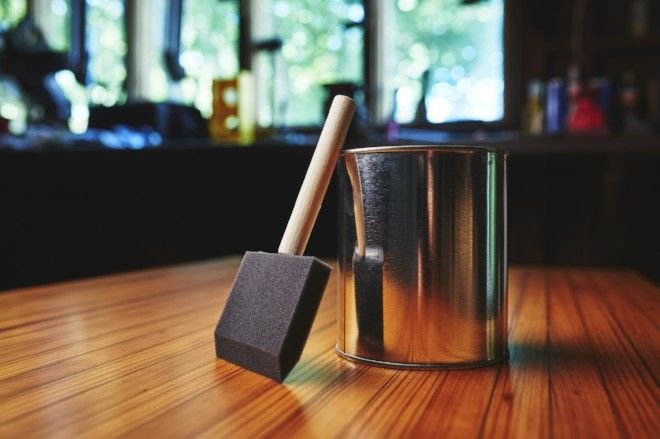 Using the brush, apply the polyurethane base to the table top, making sure you miss no section of it. You can safely use polyurethane for your table, as it is water based and leaves no toxic fumes.
Beware that the application of the base and the final wax will darken the linen as you work it in, but it will lighten up in color as soon as it dries. if you prefer a light shade for your table top, use white or light-colored linen.
Step 3 - Hot Press With an Iron
With a really hot iron, press the linen so that it adheres permanently to the table top. The polyurethane might mark the underside of your iron, so wipe it immediately as you work, otherwise it might stick permanently and you won't be able to remove it once dry. Better still, use an old iron which you specifically use for craft projects if you have one.
Step 4 - Cut The Corners
Using scissors, cut the corners of the linen to create neat V-shaped corners. Next, apply the polyurethane base to the corners and to the table sides. Press the material to the wood with your iron, just like for the top, and then trim the excess material with the safety blade. You can buy a safety blade from any hardware store or sewing center. It will protect your hands from getting nicked, as only one cutting edge of the blade is exposed and the rest is sheathed in plastic.
Step 5 - Apply Protective Coating
At this point your table top is firmly covered with the linen fabric, but being fabric, it can easily absorb stains. For this reason, it is best to apply about three or four coats of the polyurethane base to the table top and sides in order to make it waterproof and resistant to stains. Leave each coat to dry completely before applying the next.
Step 6 - Apply Wax
Finally, finish off the surface with furniture wax, using a soft cloth. When it is dry, use another soft cloth to buff the table top and sides for a really nice shiny finish. You can either use a basic clear wax or a slightly darker wax, which will enhance the woven threads of your linen wrapped table top.
Dawn Hammon has thrived in freelance writing and editor roles for nearly a decade. She has lived, worked, and attended school in Oregon for many years. Dawn currently spends her days convincing her children she is still smarter than them while creating new experiences with her husband of 24 years.  Her multiple interests have led her to frequently undergo home improvement projects. She enjoys sharing the hard-earned knowledge that comes with it with the audience of DoItYourself.com. Dawn and her sister make up a power-tool loving duo that teaches classes to local women with the goal of empowering them to tackle their fears and become comfortable with power tools. Tapping into her enthusiasm for saving money and devotion to sustainable practices, Dawn has recently launched a passion project aimed at connecting eco-friendly products and socially-responsible companies with consumers interested in making conscientious purchases, better informing themselves about products on the market, and taking a stand in favor of helping to save the planet. When she is not providing stellar online content for local, national, and international businesses or trolling the internet for organic cotton clothing, you might find her backpacking nearby hills and valleys, traveling to remote parts of the globe, or expanding her vocabulary in a competitive game of Scrabble. Dawn holds a bachelor's degree in psychology, which these days she mostly uses to provide therapy for her kids and spouse. Most recently, I worked for a small local professional organizing and estate sale company for four years where I learned a ton about organizing and/or disposing of just about anything. She was raised in a tool-oriented, hands-on, DIY family. Her dad worked in the floor covering business and owned local floor covering businesses, so of course selling floor covering was one of her first jobs. Her brother was a contractor for about 30 years and site supervisor for Habitat for Humanity. I worked with him often, building decks, painting houses, framing in buildings, etc. With her sister, she holds power tool classes to empower women who are scared or have never used them. Not quite homesteaders, she did grow up with a farm, tractors, motorcycles, expansive gardens, hay fields, barns, and lots of repairs to do. Plus she and her family preserved foods, raised cattle and pigs, chopped and hauled firewood, and performed regular maintenance on two households, outbuildings, fencing, etc. As an adult, she has owned two houses. The first one she personally ripped out a galley kitchen and opened it up to the living area, plus updated every door, floor covering, and piece of trim in the place. In her current home, she's tackled everything from installing real hardwood flooring to revamping the landscape.